Thomas J. Kraus, Attorney at Law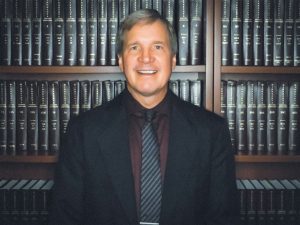 Thomas J. Kraus is a highly experienced trial attorney, practicing law throughout Minnesota since 1983. He first practiced law at the McLoone and Kraus Law Offices in downtown Waseca for over 18 years. He then opened Kraus Law Offices at the south end of Waseca in 2002. Thomas J. Kraus completed undergraduate studies at the University of Minnesota, Minneapolis, and later graduated from the prestigious Pepperdine University School of Law in southern California. Attorney Thomas J. Kraus is a past President of the Fifth District Bar Association, and has earned the "10 Best Attorneys in Minnesota" honor from the American Institute of Family Law Attorneys for exceptional and outstanding client service.
He resides in the area with his wife, Susan, and four sons.
Education
Bachelor of Arts Degree in Sociology, with a specialization in Criminal Justice Studies, 1980: University of Minnesota, Minneapolis
Juris Doctorate Degree, 1983: Pepperdine University School of Law, Malibu, California
Certified Civil Mediator, 2004; Certified Family Law Mediator, 2007, State of Minnesota
Bar Admissions
Minnesota State Bar Association, 1983
U.S. District Court, District of Minnesota, 1983
Professional Associations and Memberships
Waseca Rotary Club, Member: 1990-2019
Honorary Positions:

Director of International Service
Board Member

Minnesota State Bar Associaton, Member: 1983-Present
Fifth District Bar Association, Member: 1983-Present
Honorary Position:
Shayne R. Johnson, Paralegal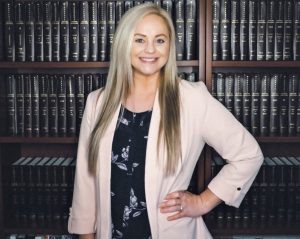 Shayne supports Attorney Thomas J. Kraus in all aspects of law. Shayne is responsible for assisting with preparation and drafting of pleadings, responses to discovery requests, client communication, trial preparation, organization of case files, proper filings with court services, and maintaining documents. Shayne also assists clients with any questions or concerns they have regarding their case. Shayne has been valuable asset to Kraus Law Offices since 2016 in assisting with all case types.
Education
Bachelor of Business, Business Management, 2013: Minnesota State University, Mankato
40-Hour Family Mediation Training, 2018
Elaine N. Tetzloff, Legal Assistant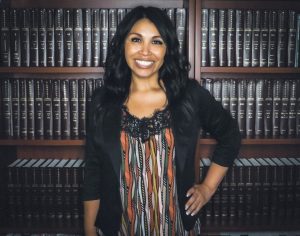 Elaine greets clients and guests as they enter the office, schedules appointments, court appearances, and directs all incoming phone calls. Elaine also assists with all aspects of administrative management and has extensive knowledge of the accounts, bookkeeping, and ledgers. In addition, Elaine provides quality customer service, answering any questions or concerns of potential and present Kraus Law Offices clients. Elaine is an invaluable member of Kraus Law Offices in all aspects of office management.
Education
Associates Degree, Paralegal Studies, 2007: Minnesota School of Business, Richfield